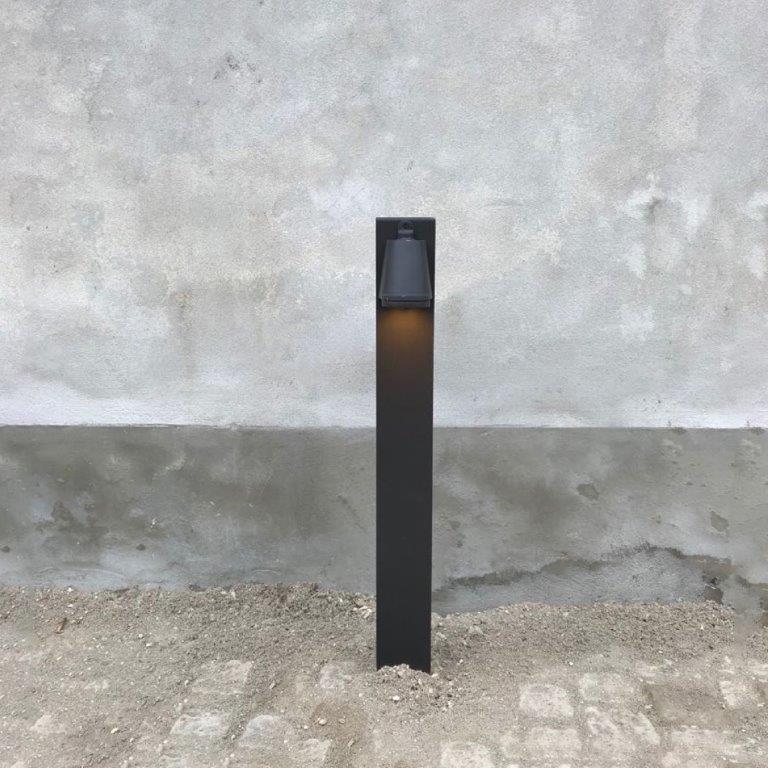 WILFORD 230V
N188
Spreaderlight mounted on a pole, sandcasted brass with frosted glass.
Spreaderlight: width 80mm - height 130mm - projection 85,5mm.
Wilford: width 90mm - depth 50mm - length 700mm.
Lamp LED module 230V 4W 2700K 360lm (dimmable). Main power 230V AC.
Use: outdoor (electronics IP65) - (US on request).
This product is manufactured according to traditional methods.
Please take into consideration that small imperfections may occur.
N188BRP - WILFORD 230V - LED polished brass* / pole in rough dark bronze
N188RDB - WILFORD 230V - LED rough dark bronze / pole in rough dark bronze
N188DBR - WILFORD 230V - LED dark bronze / pole in rough dark bronze
N188CRP - WILFORD 230V - LED polished chrome plated brass / pole in rough dark bronze
N188CRM - WILFORD 230V - LED brushed chrome plated brass / pole in rough dark bronze
N188AGR - WILFORD 230V - LED acid green / pole in rough dark bronze
Finishes

Acid Green
Brushed Chrome Plated Brass
Dark Bronze
Polished Brass
Polished Chrome Plated Brass
Rough Dark Bronze